Clackamas County Christmas Tree
Marketing Association
F R E S H Christmas Traditions for 2001 begin with a tree from Clackamas County Oregon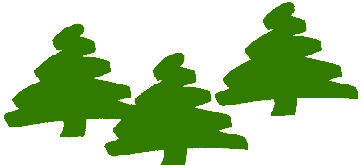 Douglas Fir, Noble Fir, Grand Fir, Shasta Fir, Frasier Fir, Scotch Pine, Blue Spruce & Wreaths
DIRECT FROM GROWERS
Check out our 2001 inventory!
The Clackamas County Christmas Tree Marketing Association is a network of growers offering you the variety of a larger grower, with all the added quality, services, and freshness you expect from the best. We are nearly a dozen small to medium sized growers working TOGETHER to meet any buyers needs

Over 2 million premium Christmas trees are harvested each year from Clackamas County, Oregon. The largest tree-growing county in the Northwest boasts an ideal growing climate, soil conditions, and growers with superior skills.
---
Home | Inventory | Members
Comments or Questions? Send e-mail to somecontactemail@tobedetermined.com