The First Annual AIDS Ride Poker Classic
On Saturday, April 28, 2001, three dealer/hostesses and 13 players came together to play Texas Hold 'Em, pot limit, tournament style, to help raise money for the 2001 AIDS Ride. They raised over $900, and had a lot of fun doing it. Prizes were donated by local businesses and individuals for the top players.
The prize winners: Heather Callahan, first place, four box seats to an Orioles game, donated by Mark Kuller; Chris Filiatreau, second place, $100 gift certificate to Osteria Goldoni; Malia, third place, double magnum of French Merlot-Syrah, donated by Schneider's of Capitol Hill; Wendy Stengel, fourth place, $50 gift certificate to Capitol City Brewery; Jason Stevens, fifth place, $50 gift certificate to Capitol City Brewery. Steve went out second, and took home the lovely parting gift of Big Mouth Billy Bass, complete with batteries, courtesy of Nick Stengel.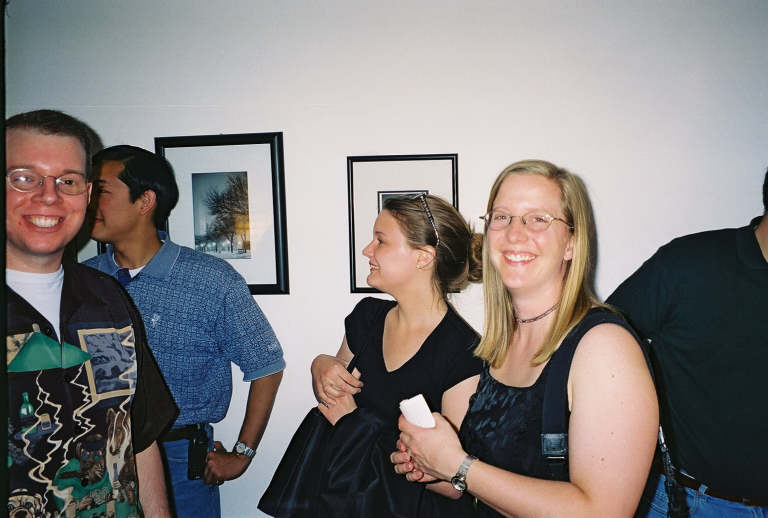 The crew assembles. Nick's Dogs Playing Poker shirt is one of the finest pieces of poker style for the evening.
---
Mingling, pre-game.
---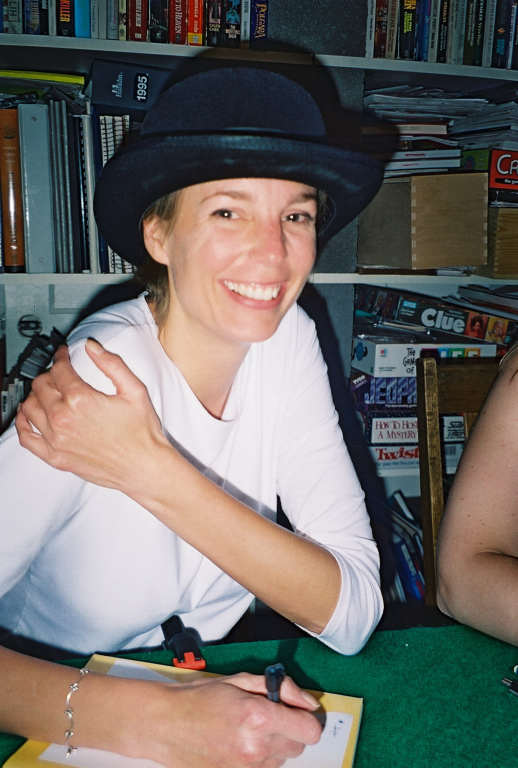 Sheila shows off proper poker attire.
---
Jessica keeps the action moving. Steve decides to try one of the silly hats to see if it will improve his luck.
---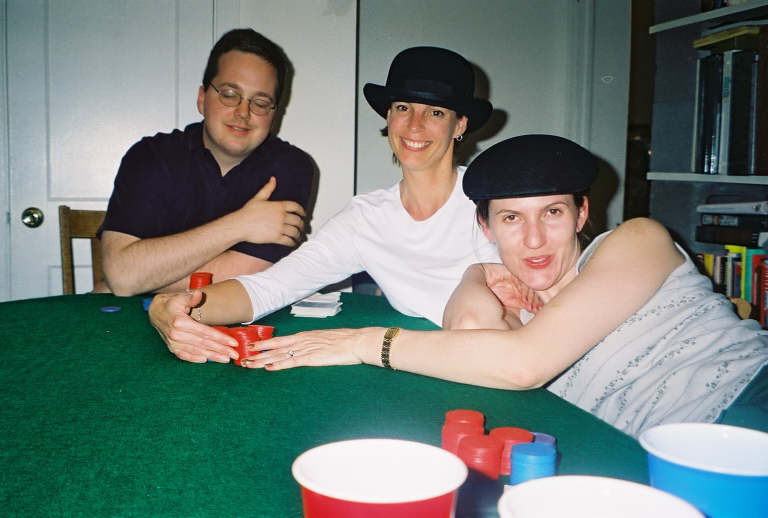 Heather helps Sheila rake in her first pot, while Chris mourns the bad beat.
---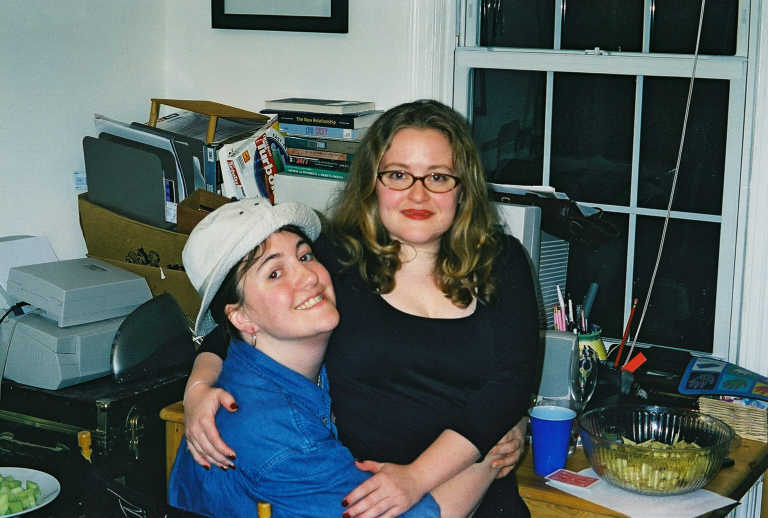 Player Wendy and Dealer Jessica take a break from the table to enjoy salty snacks and beer.
---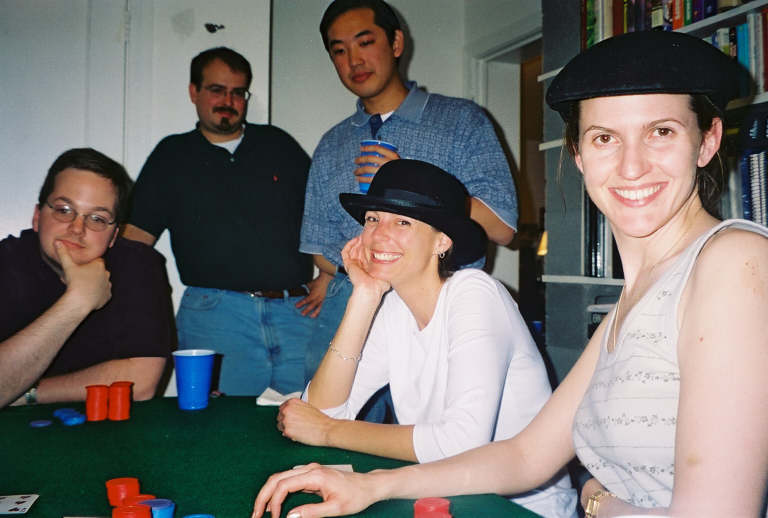 The Back Room, in full swing.
---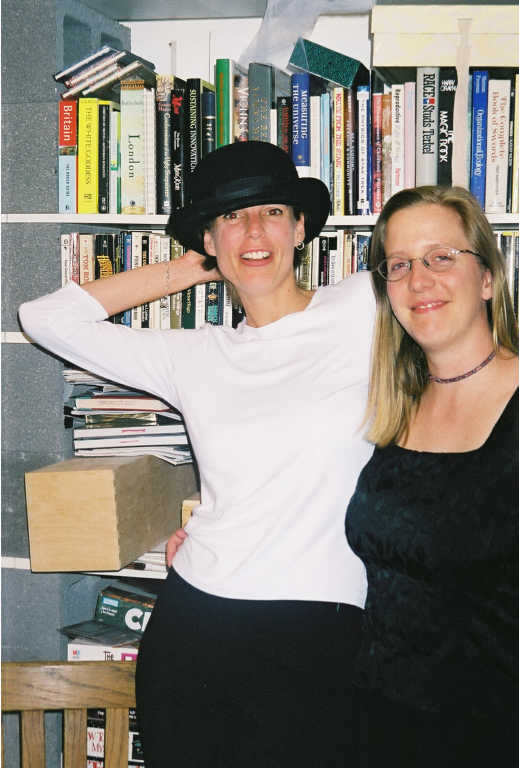 The women of poker: Sheila and Hostess Beth. Beth will bike hundreds of miles to raise money for AIDS prevention and treatment.
---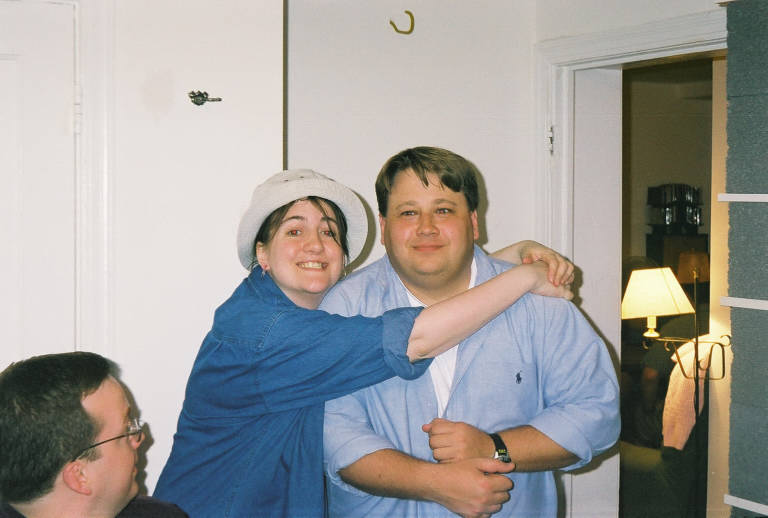 Steve and Wendy, relaxing between hands.
---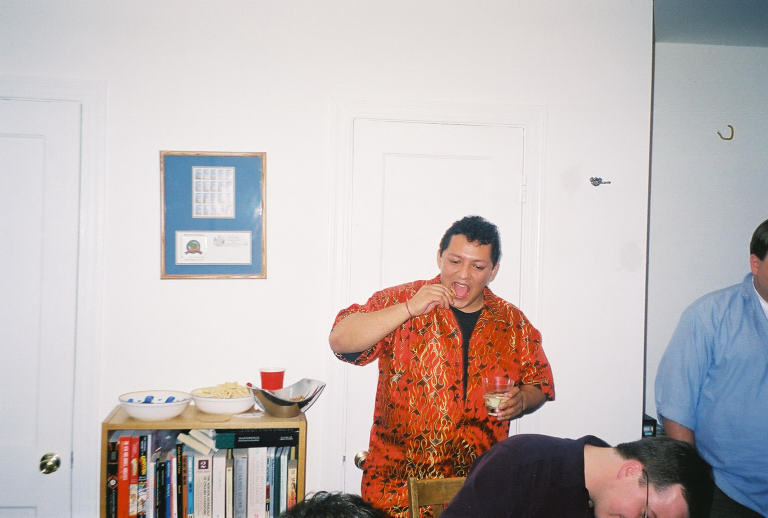 Carlos takes a break and a bite. Dig that firey poker shirt!
---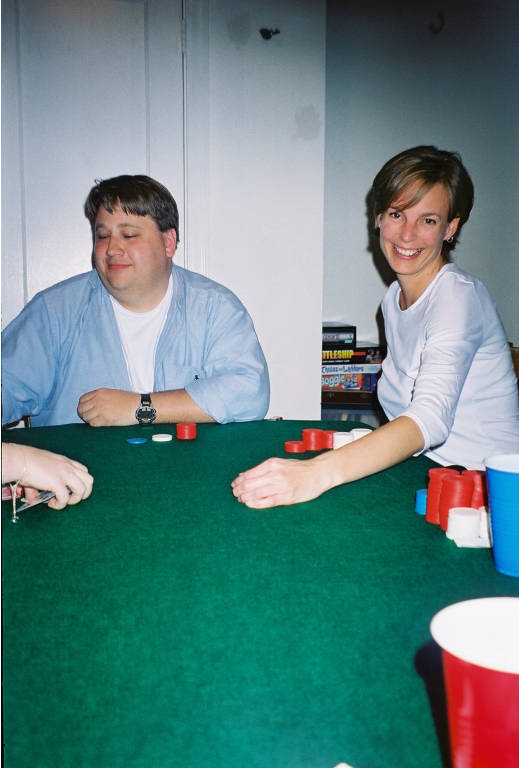 Sheila rakes it in again! Steve can't believe it.
---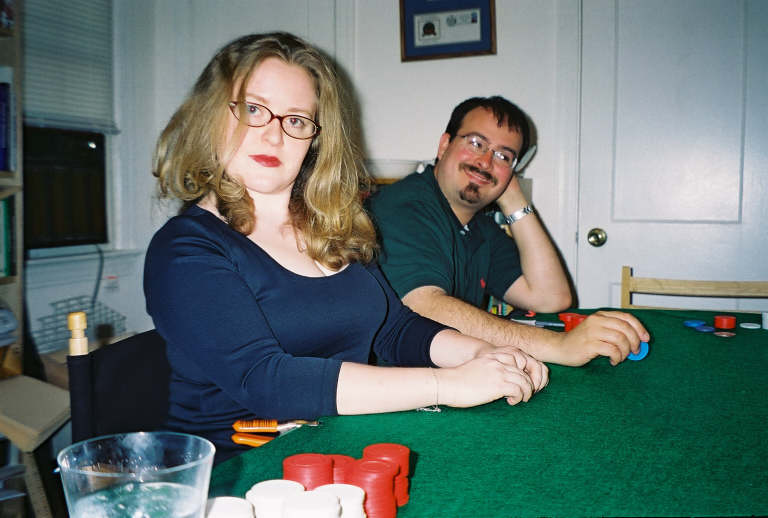 "Our dealer wears a push-up bra!" the Back Room shouted to the Front Room. Phil smiles, knowing that he will not go home with the Bass.
---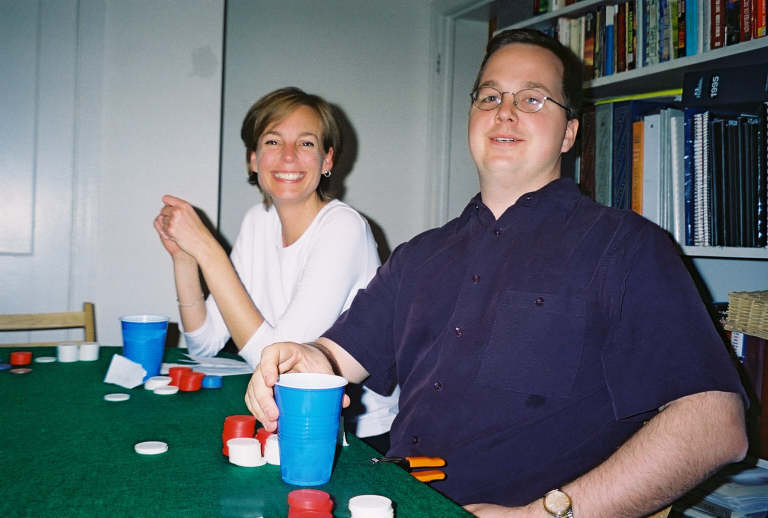 Chris and Sheila, having fun and raising money for a good cause.
---