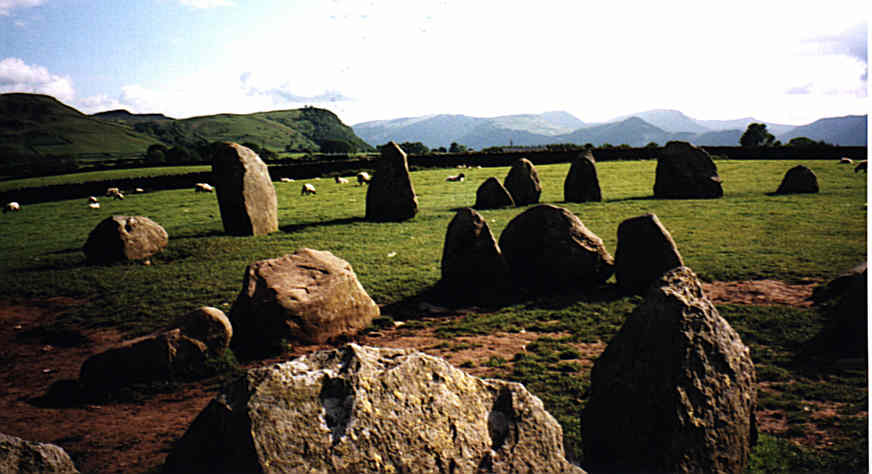 Just outside of Keswick, in the Lake District of England, is the Castlerigg stone circle.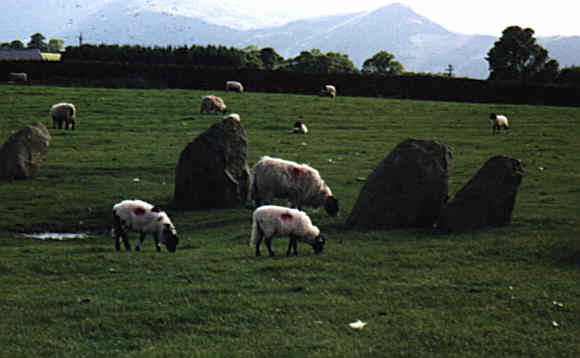 The sheep, or "shep," wander through the circle at will, which is both beautiful and dangerous (watch yer step).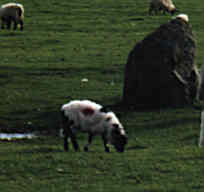 The multitude of spotted sheep near spotted cows made us determine that there was in fact a new animal -- the "show," pronounced to rhyme with "cow."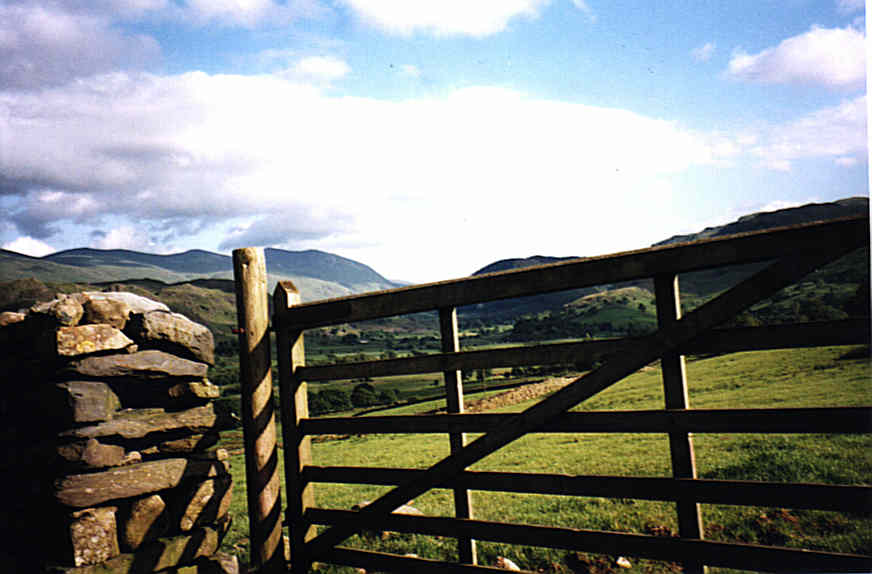 The stone walls were stunning, particularly this one, near Castlerigg.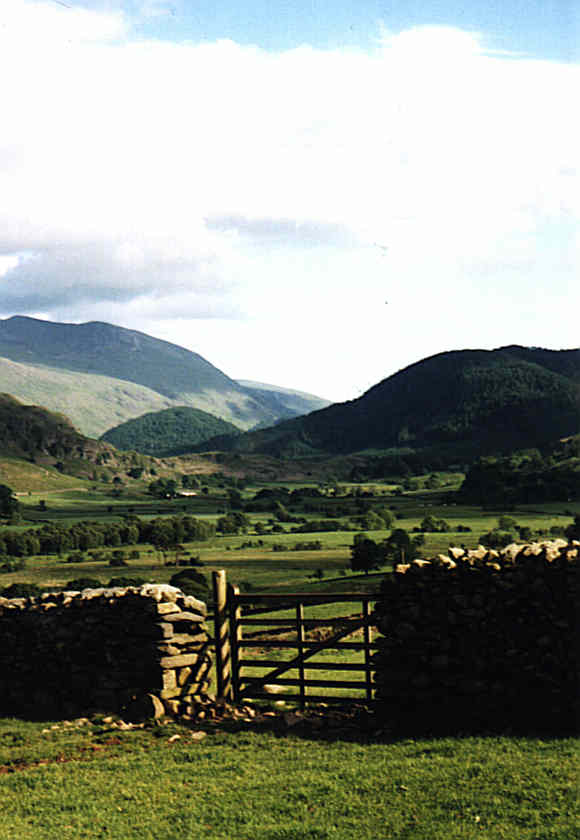 And did we mention Kelly likes taking pictures of gates?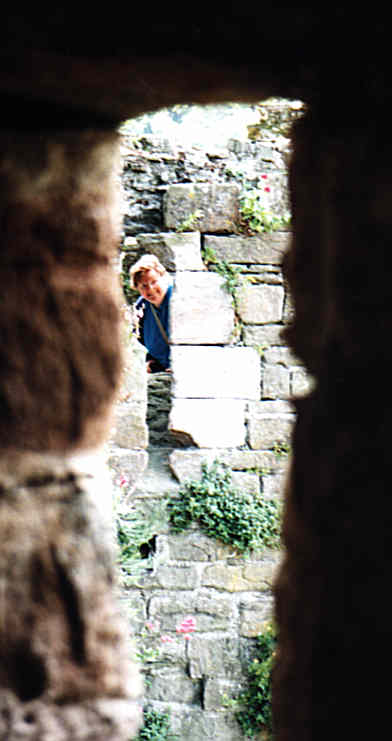 Conwy is a lovely town in Wales, and we spent a merry morning tromping 'round the ruins of Conwy Castle. This is a view of Aunt Linda through the arrow slits of one of Conwy's towers.
The ruins of Glastonbury, reputed to be the burial place of Arthur and Guinevere.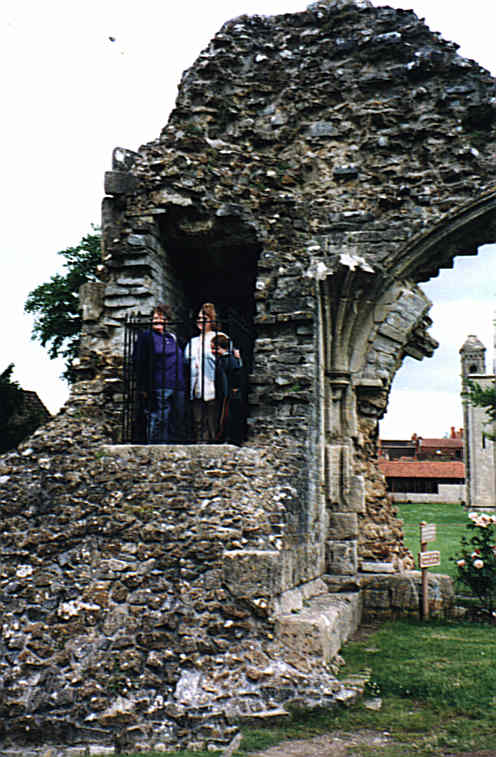 Aunt Linda and Mom climbed the tower to be photo'ed with a youngster. We truly believe Mom LIKES having her picture taken.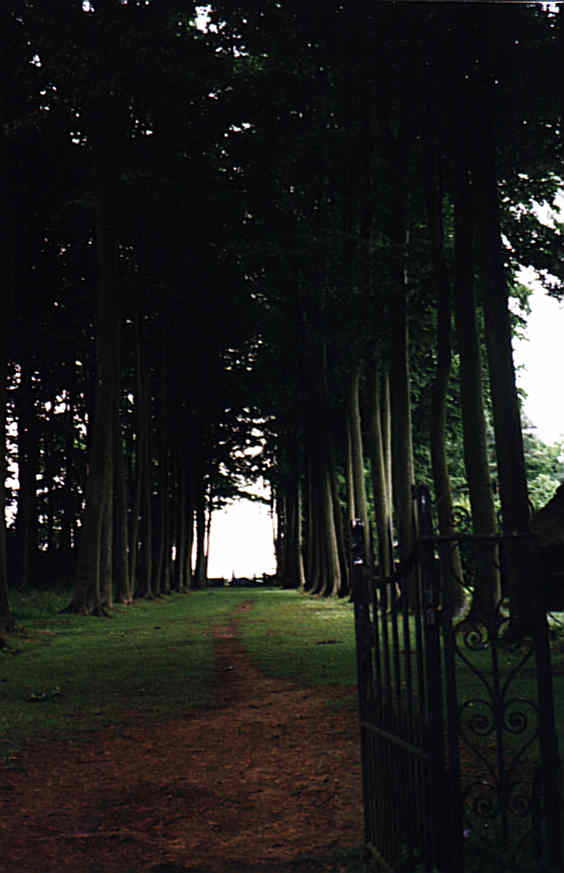 Just outside of Alcester, Hidcote Manor has spectacular gardens. We spent an afternoon in an English country garden with our family friend Carrie Hill.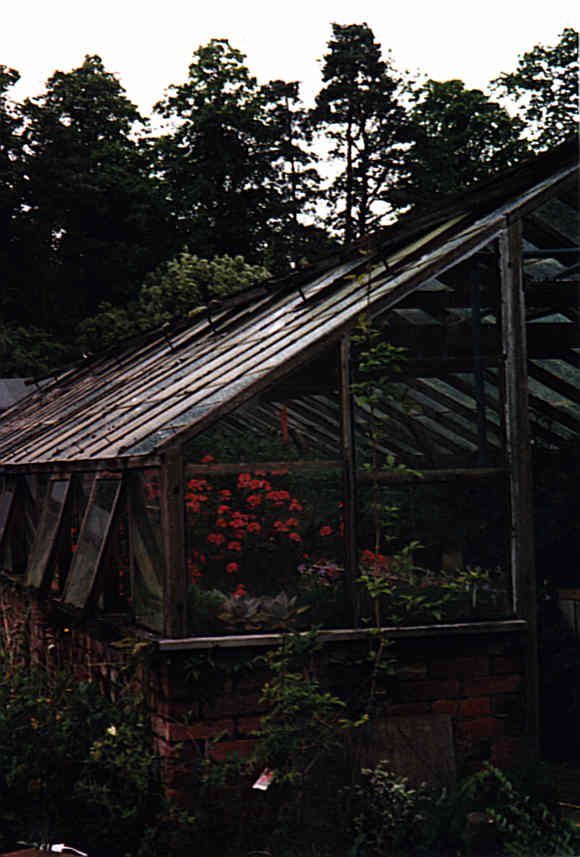 The greenhouse at Hidcote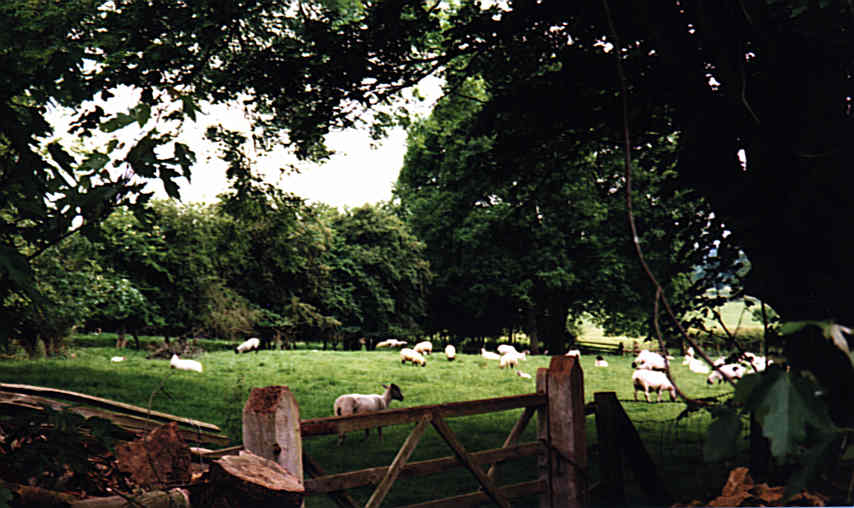 They have shep everywhere! Even at Hidcote!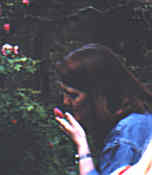 Wendy, sniffin' a flower at Hidcote.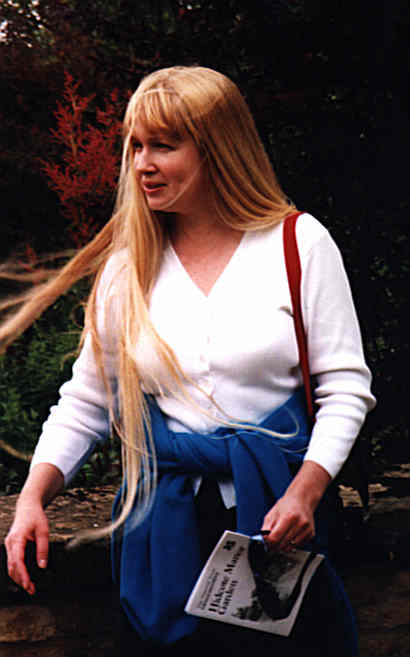 Carrie, at Hidcote. Don't ya just envy her hair?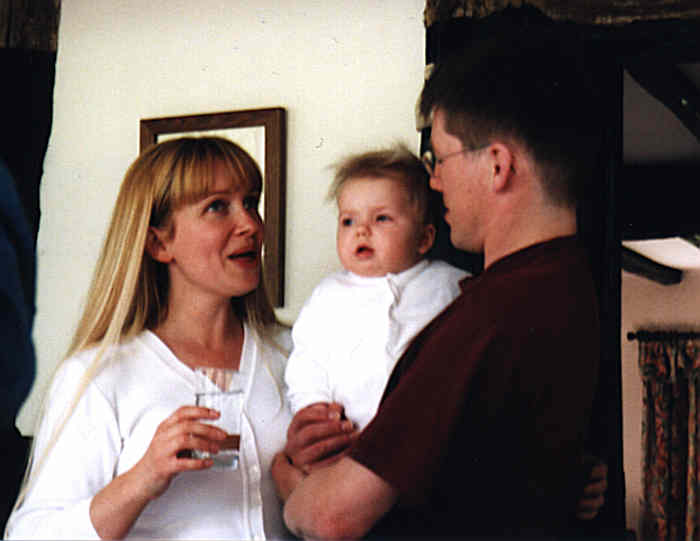 The whole Hill family: Carrie, Madeleine, and Graham, at their home outside of Alcester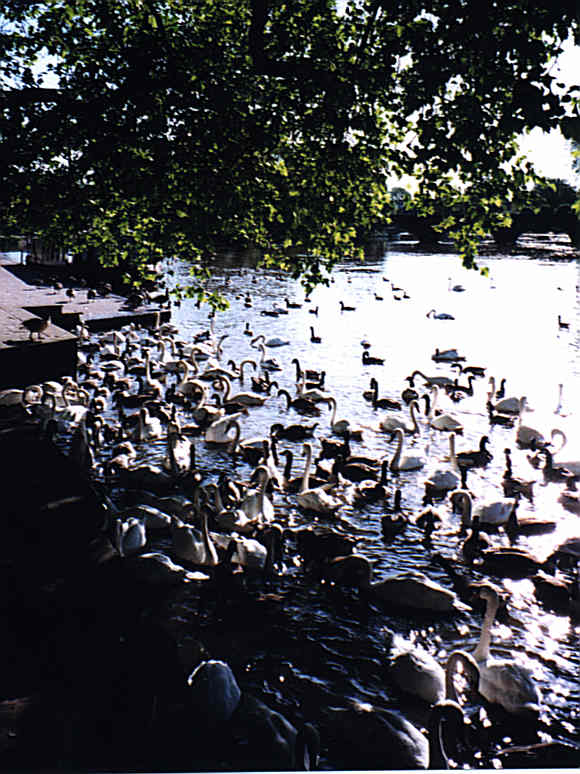 A flock of geese and swans on the River Avon in Stratford.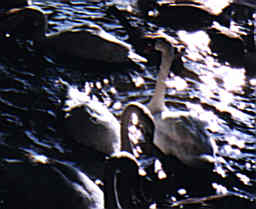 Kelly found out that they love Pop-Tarts. Who knew?