The photos on this page were taken by Nick Stengel.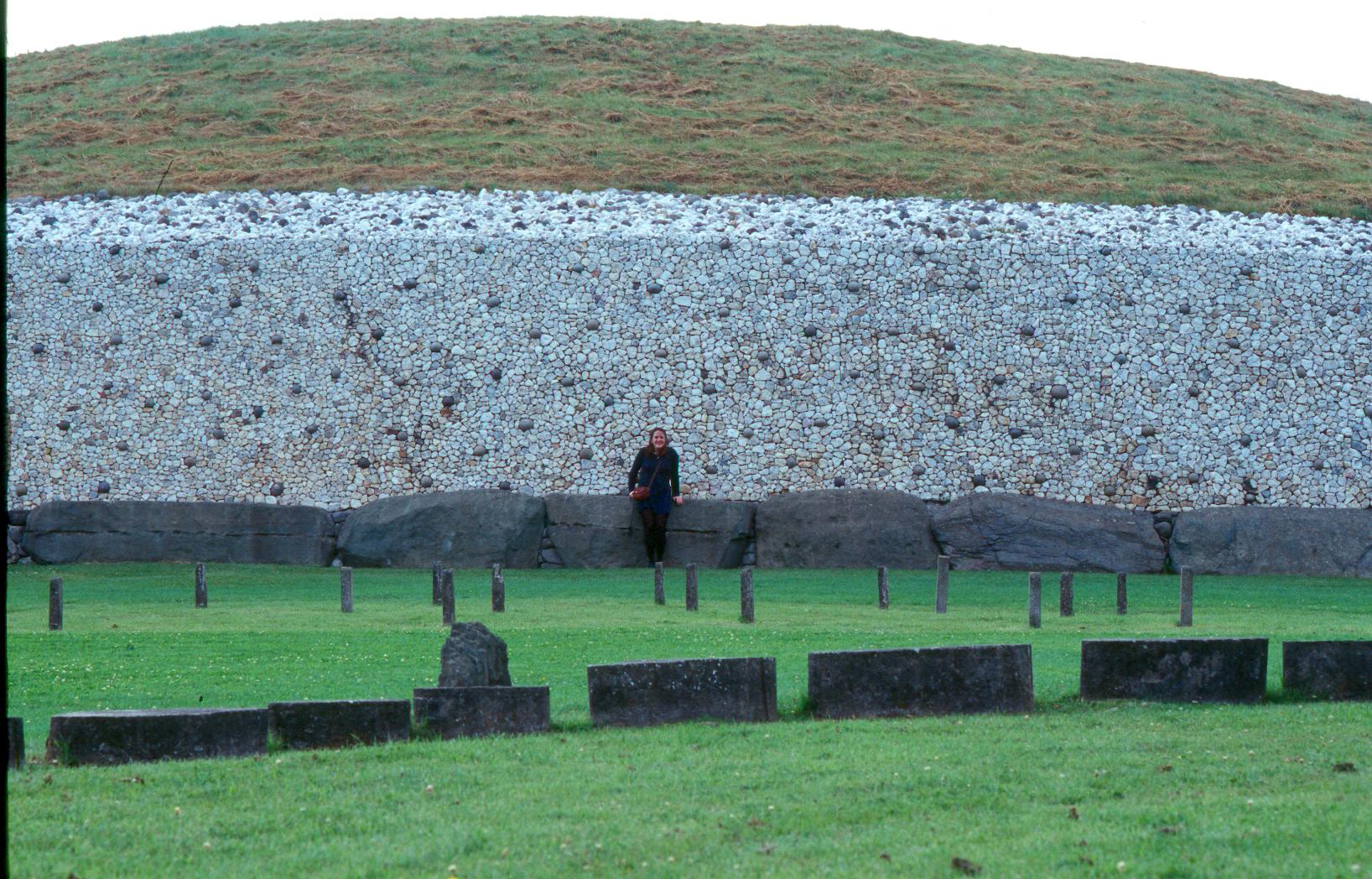 The exterior of the passage tomb at Newgrange. That's me, sitting on the kerb stone! This megalithic burial site is over 5000 years old.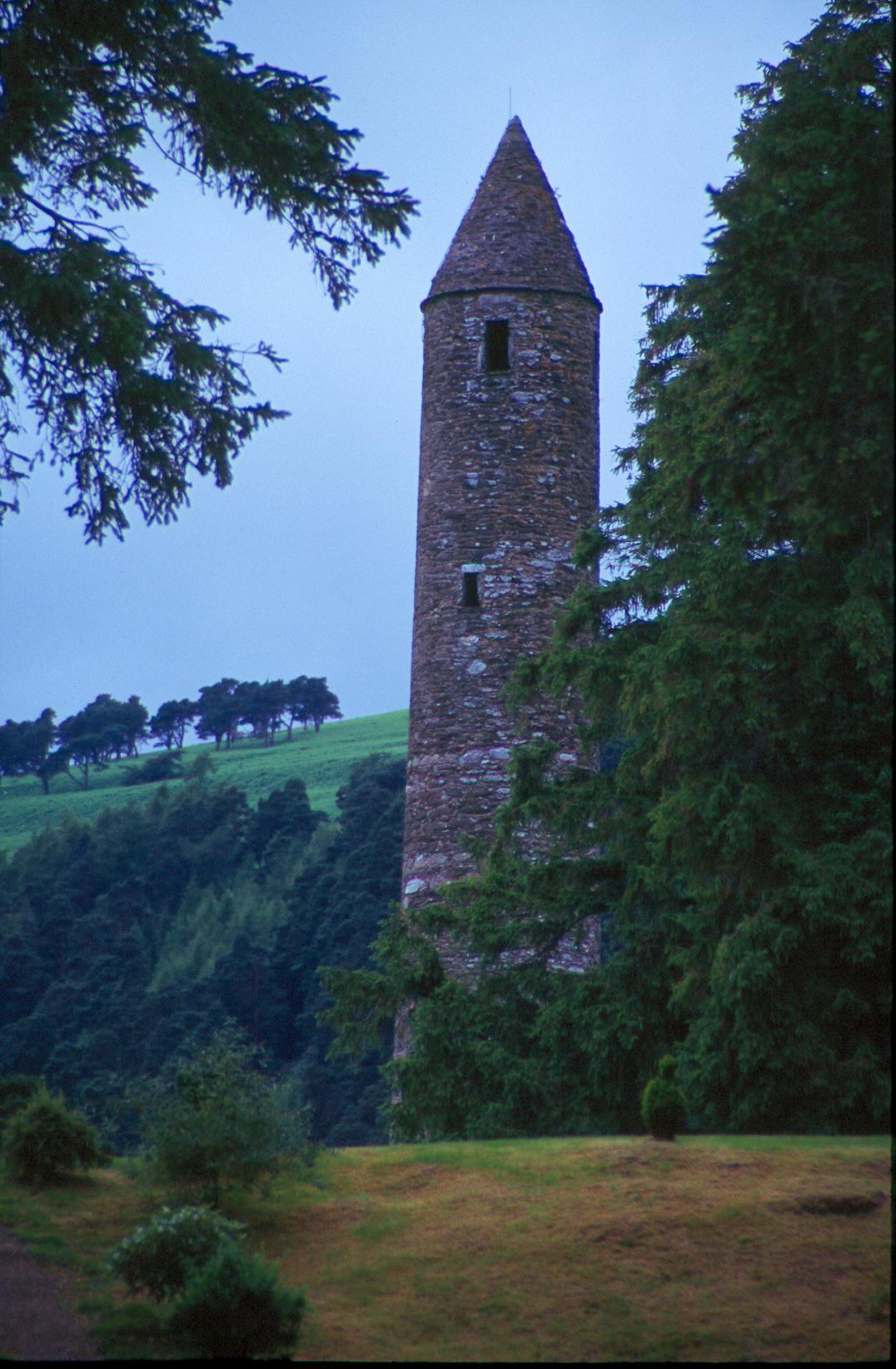 The tower at Gledalough, from about the 11th century. Glendalough -- "Valley of Two Lakes" -- is a few hours south of Dublin, in County Wicklow, and was a site of pilgrimage. Seven visits here was the medieval equivalent of a journey to Rome.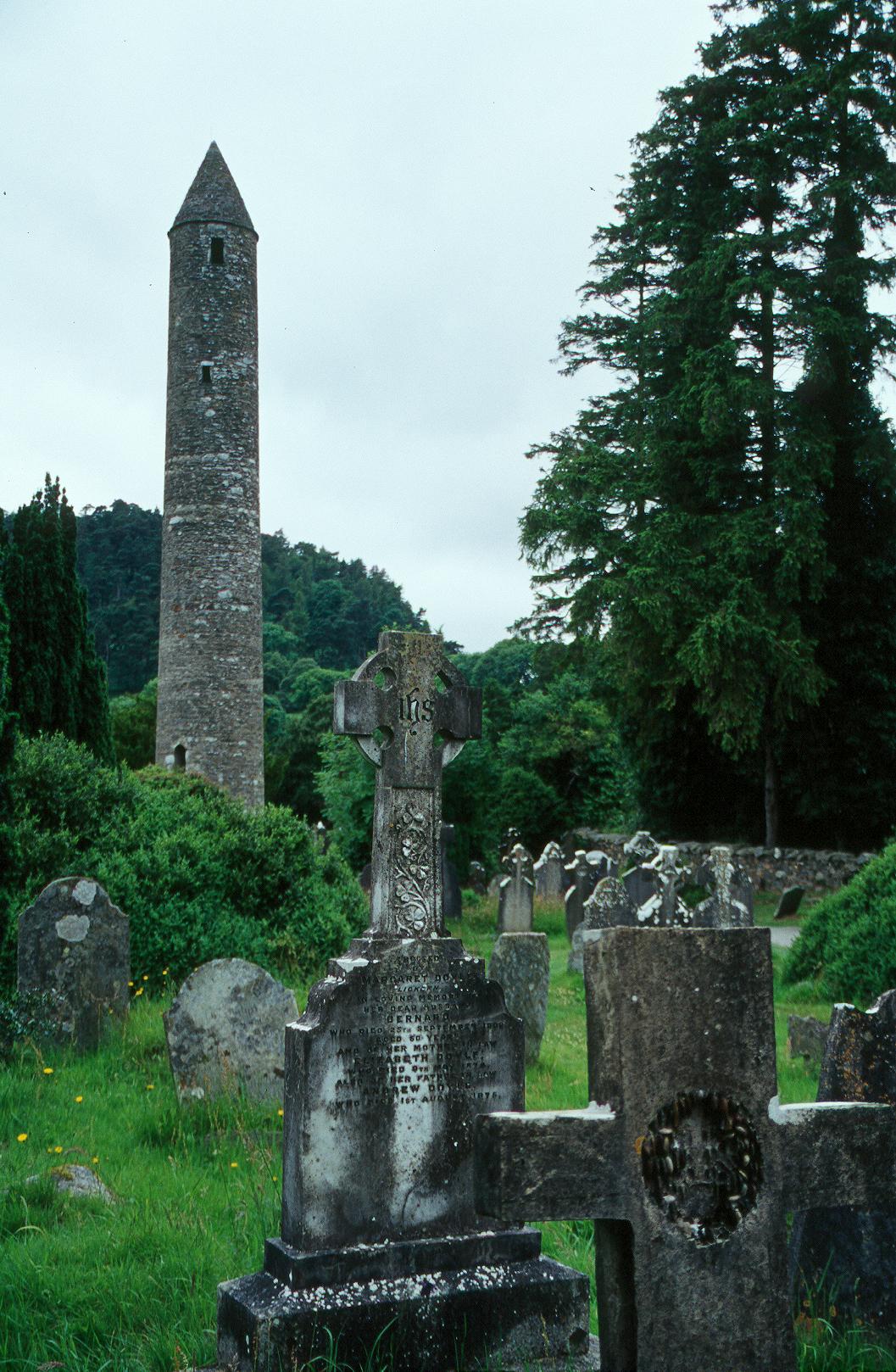 The tower at Glendalough is surrounded by the graves of monks and locals, going back centuries. Is St. Kevin, the misogynistic founder of Glendalough buried here? Who knows, but the woman he pushed into the lake for bothering him had just a watery grave....
A detail from the Cliffs of Moher, north of the River Shannon in County Clare on the Atlantic Coast. The 261 meter-high cliffs plunge down into the ocean. The views were spectacular ... as was the wind! The wind was so strong it knocked me off my feet, and blew a lens out of Nick's glasses!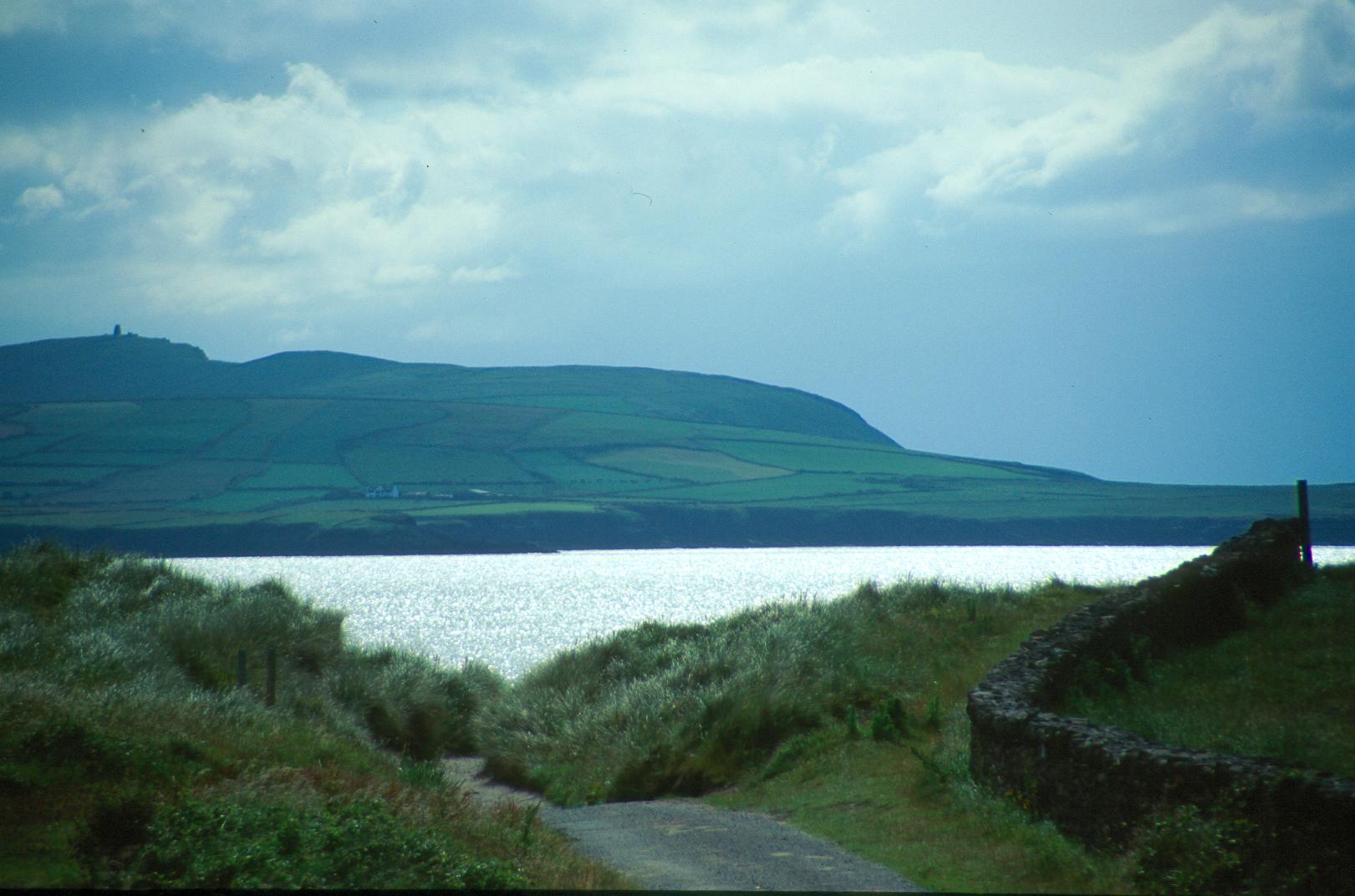 While looking for the Celtic and Prehistoric Museum on the Dingle Penisula in County Kerry, we took a road leading nowhere...except to this peaceful view.